FG offers a full line of Digital Video Recording equipment. Systems specially designed for club house and guard house surveillance. High speed/low light systems for traffic monitoring at community roadway entry gates. Our High Speed Reverse Image Tag System has successfully aided Property Managers in recovering the costs of damages to their community gates due to tailgaters. Vandals have even been caught with our High Impact Dome system. Custom systems can be designed for your application too.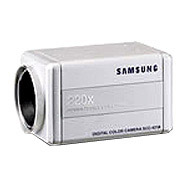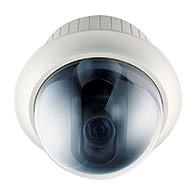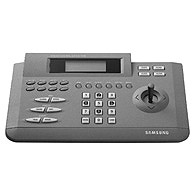 Camera features:
DSP COLOR CAMERA 1/4" Built-in Zoom Lens Color Camera x220 Power Zoom & Low Light


Digital Signal Processing(DSP)


The 10-bit A/D converter offers clean,noiseless and reliable pictures


1/4" IT SUPER HAD CCD


480 lines of horizontal resolution


Built-in X22 zoom lens(f=3.6~79.2mm)


X10 Digital zoom(Max. X220)


High sensitivity with a minimum scene illumination of 0.02lux(Sens up X128)


BLC covers various light conditions


Excellent signal-to-noise ratio of 50dB


Three alternative white balance control mode
- ATW/AWC/MANUAL(3200K PRESET,5600K PRESET,R,B gain control)


On screen menus


Power consumption : DC 12V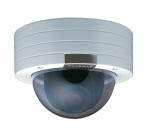 The New D4 is a cost effective entry level digital multiplex recorder, that combines video multiplexing, digital video recording, remote viewing and audio recording in a single easy to use and install package.

The D4 has a price and feature set that now makes digital technology accessible to smaller applications - such as banks, petrol stations and other small retail outlets - where a dedicated CCTV system is required.

Designed to have the "look and feel" of a traditional CCTV system, the D4 offers up to one month's on board recording, live quad display, the choice of PPP or ethernet remote viewing, automatic set-up features, and a user-friendly interface to keep installation and operator training to a minimum. Supplied free with the D4 , the new IR remote gives front panel control of the unit for operator ease of use. The D4 provides uninterrupted, high quality digital recording with a digital signature applied to all images. Images can be accessed by the user at the simple touch of one button, or via powerful GOTO and event preview facilities. Digitally signed events can also be copied to an external CD-R or other SCSI archive media.

New remote network support software provides an excellent training and diagnostics tool. D4 together with free DM network viewer software enables system adjustments to be made remotely over the network. One user may connect to the unit in a password protected admin mode that allows access to the menus, as they appear on the unit themselves. System adjustments can then be made remotely without the need for a site visit.
Network remote support allows one admin user to access directly the menu system on the unit, allowing system changes to be made remotely
IR remote control offers front panel control including playback and view of event log
Two remote viewing options - supports PPP and ethernet connections
Simultaneous record, playback, background image archiving, multiple user network viewing and playback with no loss of performance
Digital signature applied to all recorded images. Tamper evident digital marker for legal issues
Single channel audio recording Built in activity detection
Fast access of up to two months recording in one unit*
NOW available with 320GB of hard disk storage
No VCR tapes or maintenance

Experienced users know that, sooner or later, it becomes necessary to archive key events to CD, perhaps to provide high quality digital evidence to law enforcement agencies, or simply to send data for off-site analysis.

Now the Digital Sprite 2 is available with a CD writer built in, providing a quick and easy way of copying relevant footage to standard CD media. Everything is contained in one box and is immediately available-no cumbersome cables, no problems mounting extra boxes, no hanging around waiting for additional equipment to arrive.

Simply press the copy button; select the required start and stop times to create a CD that the police can take away with them. Audio and other data related to the images is copied with the video to complete the understanding of the event. Images copied to CD are automatically played back when the CD is inserted into a Windows PC, with no additional software to install.
<![if !vml]>

<![endif]><![if !vml]>

<![endif]><![if !vml]>

<![endif]>
<![if !vml]>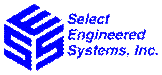 <![endif]><![if !vml]>

<![endif]><![if !vml]>

<![endif]><![if !vml]>

<![endif]>
<![if !vml]>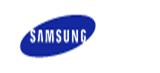 <![endif]><![if !vml]>

<![endif]>