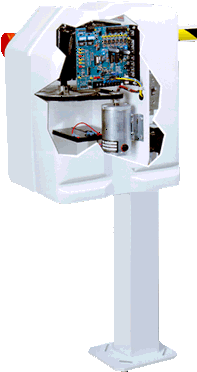 OPTIONAL FULL CABINET AVAILABLE

The MEGA ARM was made to be unique in the industry through innovative design and solid engineering. Its single State of the Art universal electronics control board eliminates the need for mechanical limit switches, relays and contactors. Arm position is limited by a magnet mounted on the drive shaft which is sensed by two magnetic sensors on the electronics controller. Its full service controller is capable of accepting inputs from telephone entry, loop detectors, card readers, push buttons, barcode scanners, and is equipped with multiple vehicle memory buffer. Built in regulated 24VDC backed up power provided for accessories (detectors, receivers, card readers). The standard break away arm design can allow the arm to be reused many times. Finally, its modern design and cutting edge technology will make the MEGA ARM the perfect choice for all your parking and traffic control applications.
BUILT IN BATTERY BACKUP POWER SOURCE HIGH TORQUE 1/3 HP 24 VOLT DC MOTOR
MICROPROCESSOR (RISC) CONTROL BOARD SOFT START AND STOP MOTION CONTROL
OPENS ON POWER FAIL WITH 15 SEC. DELAY IRD SENSES OPEN AND CLOSE OBSTRUCTIONS
BREAK AWAY FEATURE FOR ALUMINUM ARM MOLDED POLYETHYLENE COVER-UV STABLE
RUST PROOF T-6 ALUMINUM ALLOY CHASSIS MULTIPLE VEHICLE MEMORY-BARCODE, ETC...
2.5 SECONDS UP/DOWN 6000 CYCLES PER DAY
12 FT OR 15 FT ARM (SOLD SEPARATE)
The MEGA SPRINT carries similar features with additions such as;
VERY FAST ACCESS WITH 1 SECOND OPEN/CLOSE TIME
10,000 CYCLES PER DAY (EVEN DURING POWER FAILURE)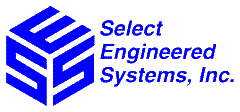 | | |
| --- | --- |
| Name | |
| Title | |
| Company | |
| Address | |
| E-mail | |
| Phone | |